Tandem (family bike, one adult, one kid)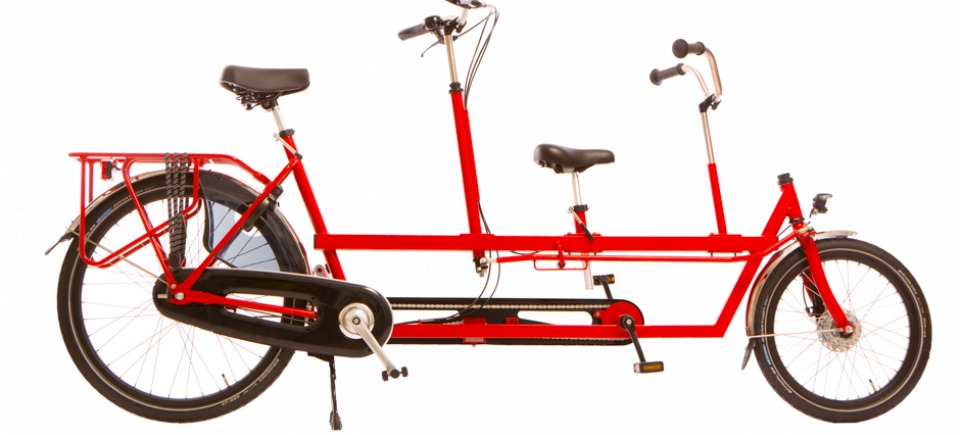 Location: Copenhagen
Product code: P5V3RJ
Explore Copenhagen on a tandem!
The tandem has 3 gears and two front breaks and comes with two locks. It is really easy and fun to ride, the child will have the feeling that it's really riding the bike, while mom or dad is still in control.
Picking up and Returning the Bikes
Bikes can be picked up between earliest 09.00 in the morning and no later than 14.00 in the afternoon.

All
bikes must be returned no later than 18.00 on the final day of the
booking. Alternatively, the bikes can also be brought back between 8.30
and 9.00 the following morning. If you fail to return the bikes by that
time, we will charge you an extra day.